Pool / Spa / Water Safety Signs and Labels - State Rules

For State-Specific Pool Rules / water safety signs and labels, you've come to the right place: ComplianceSigns.com.
State Pool / Spa / Water Safety signs can help you comply with state rules and make your pool/spa areas safe. They're available in a variety of sizes and materials- made in the U.S. and shipped fast. (Research state & local pool rule requirements here.)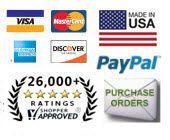 Please select a state on the map below to see pool rules signs:
(If there are no state-specific rules, you'll be taken to our general Pool Rules page.)
Order online today for fastest service, or contact us at 800-578-1245 or sales@compliancesigns.com.
Don't see the sign you need? Click here to create a custom sign or contact us to discuss your needs.