ComplianceSigns: Custom NFPA Diamond Signs with Chemical Text
Using this NFPA sign generator, you can design the specific sign you need and order it quickly from ComplianceSigns.com:
See a preview, Email a preview to a friend - or simply complete your design, add to cart and order. It's that easy! If you have any questions or problems, please contact us at 1-800-578-1245 or sales@compliancesigns.com - we'll be happy to assist.
The National Fire Protection Agency (NFPA), in section 704 of the National Fire Code, specifies a system for identifying hazards associated with various materials. Proper identification of hazards is essential for emergency responders and anyone who needs to handle such materials.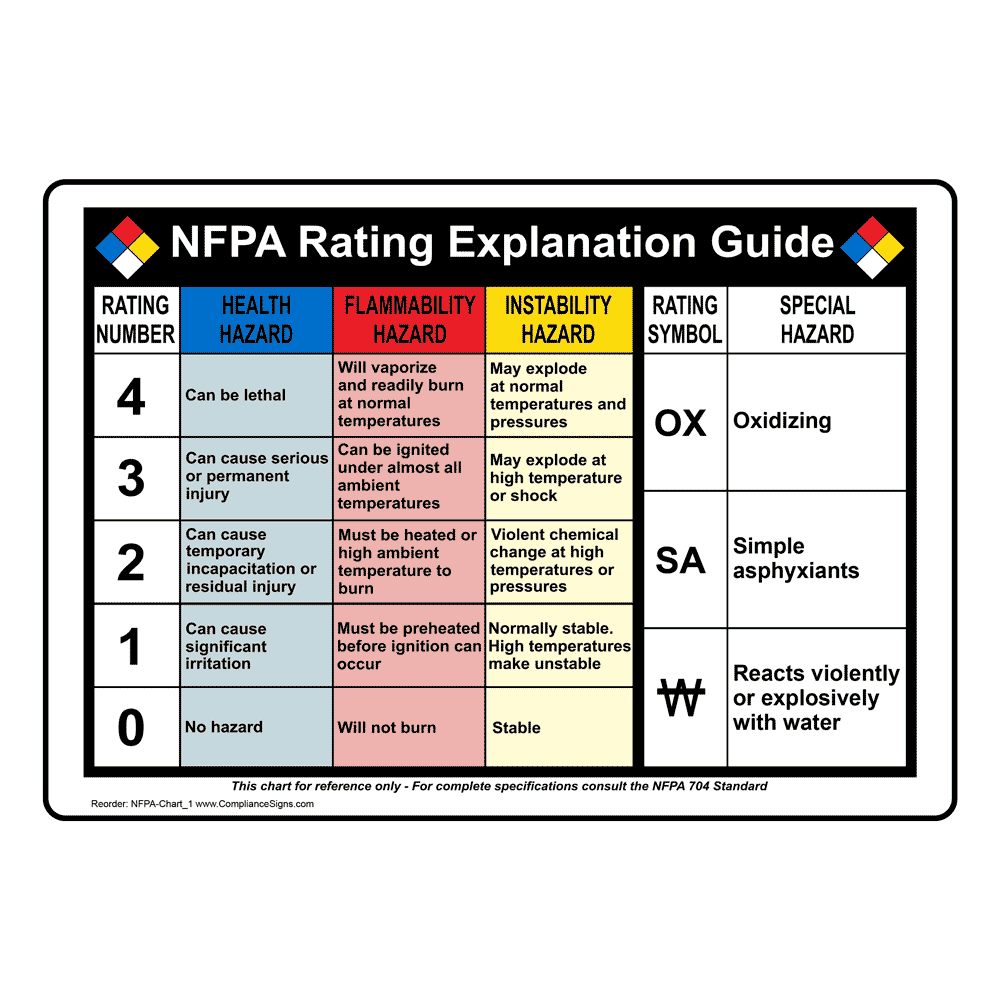 NOTES on SPECIAL HAZARD SYMBOLS:
Although NFPA diamonds commonly are created with a variety of symbols, only three symbols are authorized by the NFPA for use on Hazmat Diamonds: OX, SA and W. These approved symbols are indicated on the dropdown menu above.


Authorized Special
Hazard Symbols

Non-authorized
Symbols*

OX - Oxidizer

ACID - Acid

SA - Asphyxiant

ALK - Alkaline

W - No Water

COR - Corrosive

COR+OX - Corrosive Oxidizer

COR+OXY - Corrosive Oxidizer

CRY - Cryogenic

OXY - Oxidizer Agent

W + OX - Oxidizer No Water

RAD - Radioactive
*Emergency responders in your area might not recognize non-authorized symbols, because they are not defined in NFPA 704. Before using these symbols, consult your local emergency response team regarding size and placement of non-authorized symbols with your NFPA diamond.