$Parking Signs - Parking - Bike / Recreation

Our Bike / Recreation parking signs are available in a variety of materials.
Choices include: Bicycle parking, Bike lanes, Bike paths and more.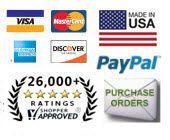 Order online today for fastest service, or contact us at 800-578-1245 or sales@compliancesigns.com.
Don't see the sign you need? Click here to create a custom sign or contact us to discuss your needs.